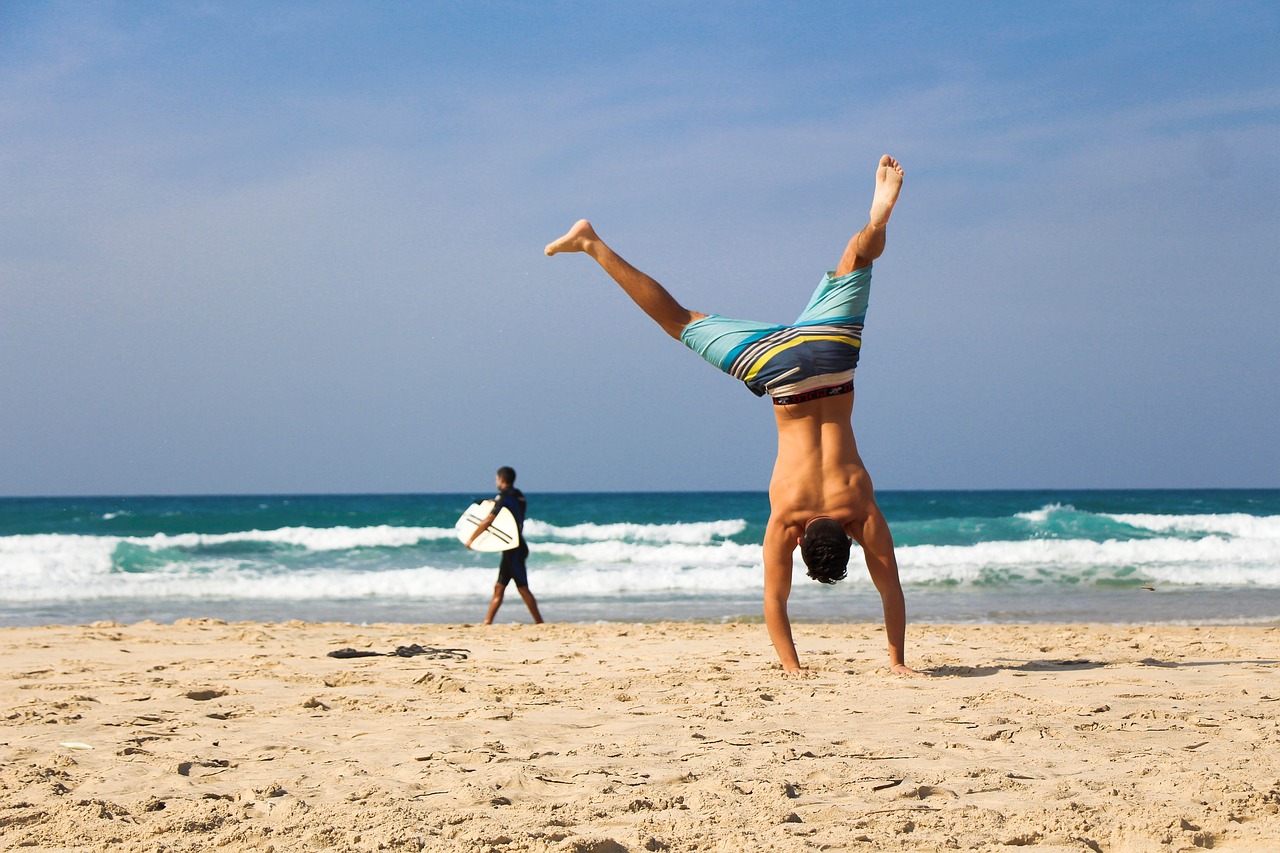 A Day At The Beach: The Top 5 Beaches In Boynton Beach
Boynton Beach has some of the most beautiful stretches of sand in south Florida.
Hit the crystal clear blue water to swim, surf, fish, kayak or snorkel. Pack a picnic, fire up the grill, play some sand volleyball or relax with a book.
Whatever your perfect beach day, you'll find it at Boynton Beach's local spots.
Here's a list of the 5 best beaches in Boynton Beach and a beach checklist to help you plan your day:
Boynton Beach's main beach, OceanFront Park is one of south Florida's most beautiful beaches. It's open year-round from sunrise to 9 p.m. and has lifeguards on duty from 9 a.m. to 5 p.m. They've got everything you need including designated skim board and surfing areas, cabanas, umbrellas and beach chair rentals, sand volleyball, a playground and restrooms. When you're done at the beach, make your over to the Turtle Cafe for a bite to eat.
Just a short walk north from Oceanfront Park you'll find this secluded little gem of a beach. While it doesn't have all the amenities, it has twice the privacy for a quiet walk or lounge on what'll feel like your own private paradise.
600 feet of guarded beach in a prime, chill spot. There are pavilions (first come first served), barbecue grills, a boat slip, canoe and kayak access, fishing, a jetty, a playground, restrooms and showers. They've got everything you need for a perfect day at the beach. Parking is free.
Almost 7 full acres of beachfront park. A boardwalk will take you to the clean and well-maintained beach. There's a shallow reef just offshore that is great for snorkeling. You can fish, grab a picnic table and grill out, play on the playground, surf or just relax. Restrooms and showers. Parking is free.
A hidden gem of a beach. It has two entrances with the Phipps Tennis Center between them. Grab a picnic table or a cabana and fire up the grill. It has lots of trees for shade and a great playground for the kids. Parking is $5/hour unless you are using the tennis center.
Your Beach Checklist:
THE BASICS
Beach towels

Sunscreen

Aloe vera

Bottled water

Carryall bag/Net bag

Bug spray

Snacks/Light meal

First Aid kit

Feminine products

For small children: diapers/swim diapers

Hand sanitizer

Ziplock bags

Glasses w/case

Wallet/Purse

Medication

Flip flops

Sun hat

Sunglasses + extra pair

Beach umbrella/Tent

Beach chairs
ELECTRONICS
Cell phone

Device charger

Waterproof speaker

Kindle/E-reader
OTHER, ETC.
Books, magazines

Sun shirt or cover-up

Light jacket/sweatshirt

Extra swimsuit

Cooler

Ice

Plastic cups

Ziploc bags
FUN & GAMES
Floats

Pump inflator

Goggles

Mask and snorkel

Swim fins

Surfboard, surf wax

Boogie board/Bodyboard

Frisbee

Kite

Soccer ball, football, Nerf balls, etc.

Beach balls

Sand toys: shovel, bucket, etc.

BucketBall beach set

Cornhole game set
FISHING
Fishing rods

Tackle box

Bait

Stringer/Fish cooler
If you lived at The Reserve at Ashley Lake Apartments, you'd be less than 20 minutes from the most beautiful sandy spots in Boynton Beach, FL. Our friendly, beautiful community with comfortable homes and accommodating amenities is the perfect fit for your beach lifestyle. Take the virtual tour, then schedule a visit today – just make sure to keep your flip-flops, sunscreen and bathing suit handy.